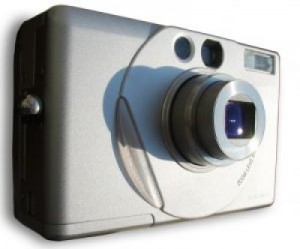 If you are anything like me you don't even remember how you lived without your digital camera.  Grabbing your camera to capture memories of birthday's holidays, special occasions, or just hanging out with family and friends is second nature now. Of course with the freedom of digital cameras comes an accumulation of  tons of digital photos.
Maybe your pictures are stored in a folder on your harddrive. Or perhaps you have mass uploaded them to someplace like  Flickr,  Kodak Gallery, or even your Facebook account. So now what?
How would you like to experience and share your pictures in a whole new way? How about doing something memorable or fun with them?
Following is a list of four websites that will allow you to get a little creative with your pictures.
Loonapix is a totally free online photo editor. With Loonapix you use a super easy interface to add frames, trims, or (my favorite) "Effects" to your photos.
Using the Loonapic Effects editor I created this picture below of myself inserted into a vintage tv image.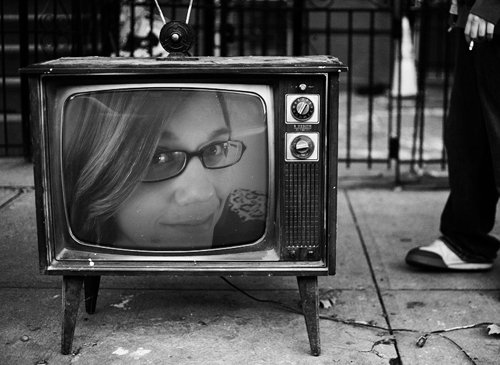 Once you edit a picture using Loonapix you are provided with html you can use on Myspace, Facebook, your blog, or anyplace you want to share your new creation. You can also right click and save a copy to your hardrive.
Big Huge Labs lets you do lots of fun things with your digital photos. The variety is almost mind boggling ranging from jigsaw puzzles, to movie posters, to magazine covers. This site is just plain fun. You can make gifts for the grandparents, a calender for your wall, or just put your friends face "on a billboard" and post it on their Facebook wall.
You are going to want to bookmark this one because I guarantee you are going to want to keep coming back.
Collagr is a fun web based collage builder that taps into your Flickr or Photobucket stream and creates an on-the-spot collage. You simply enter your Flickr or Photobucket address and click on "Build It" and you can almost instantly get some really fun results.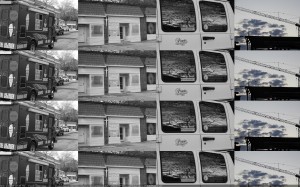 Slide.com is just one of many site on the web where you can make slideshows of your photos. But Slide is an easy to use one that I think many will find appealing. You can easily add music and effects and the results are a lot of fun.
You can go see the simple version I created here Alice's Slideshow
These are just four of the many free photo editing sites out there just waiting for you to discover them. So go get those digital photos "out of storage" and start having some fun.