Check this guy out. He's a King Penguin but, instead of the typical black and white tuxedo appearance he is an extremely rare "melanistic penguin".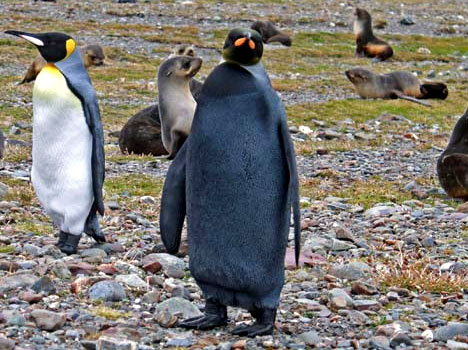 In other words he is all black hipster penguin. And I approve!
Photographer Andrew Evans spotted the healthy boy and snapped a photo for National Geographic.
This occurrence is so rare that one ornithologist was quoted as saying "It's a one in a zillion kind of mutation."
You can read more about him here.
(Awesome) Photo: Andrew Evans