Wow. These book cut sculptures by UK artist Su Blackwell blew me away.
And lest you think she just nilly-willy hacks up books you should know that she spends lots of times perusing the dusty and forgotten shelves of second hand bookstores and carefully selecting books that resonate with her.
An avid reader Blackwell is surrounding by books but only certain ones hit the right notes to become sculptures. The sculptures grow out of the story…both figuratively and literally.
The grain for this arm of her art was planted after she took a trip to the Far East and saw paper being used in a spiritual way in ceremonies.  She then ran across a second hand book in a shop in Thailand and it spoke to her and her book cut sculptures were born.
Be sure to visit Blackwell's website for lots more eye candy and to see some of her incredible installation work as well.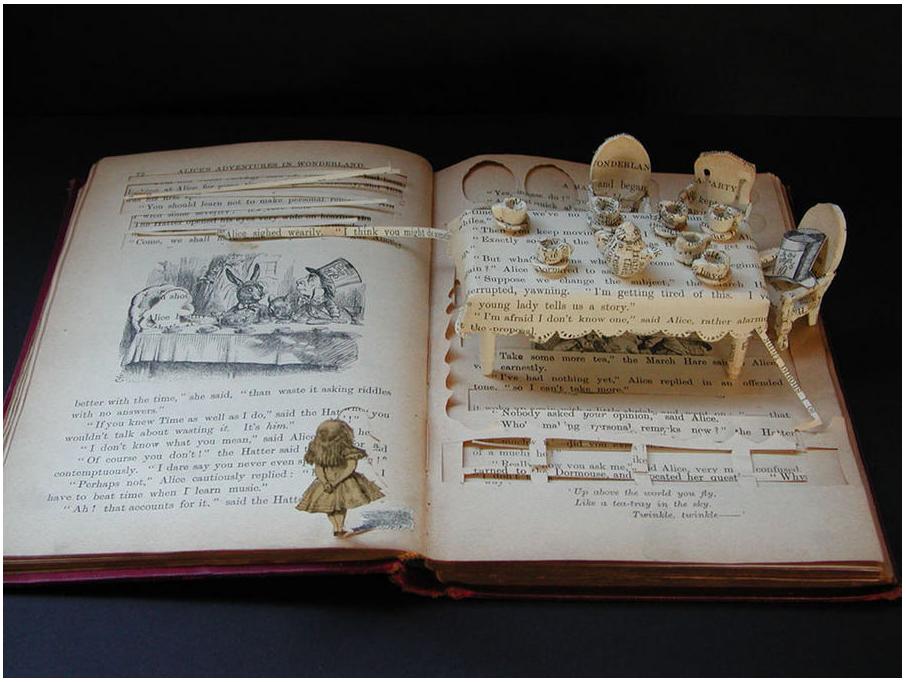 [More after the jump…clicky clicky…]