…cause this is just how we roll here in BMore. Just give us a pair of tennis shoes and it's all good. Baltimore…"Get in on it."
Ah despite myself I just gotta love this city sometimes.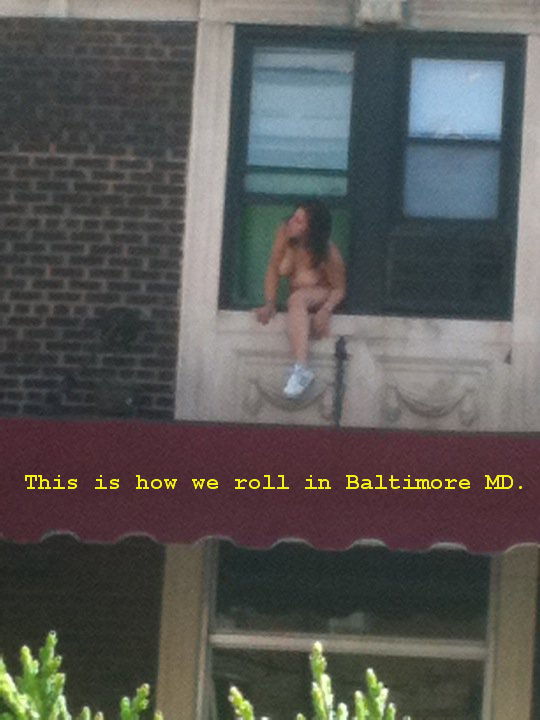 PS – No I did not take the pic. But the "incident" did occur across the street from one of our (work) buildings in Mt. Vernon.