I ran across a Flickr stream that really caught my attention. Was that a little girl doing graffiti? Was she actually doing a tattoo on someone in that picture? After marveling at her work I had to find out more.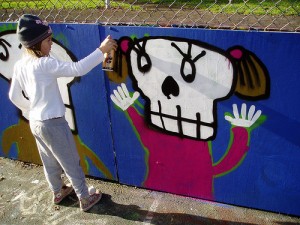 Turns out that yep this incredible  colorful graffiti was indeed being done by 10 year old girl named Solveig Barlow. The graffiti artist in the pint size body has been compared to legendary Bansky and is taking London by storm since she was discovered.
Below are just a few of her pieces. Be sure to visit her Flickr stream to see some more really impressive work dating back to when she was just 9 (!).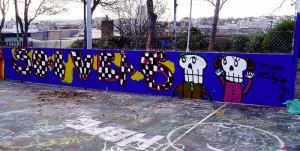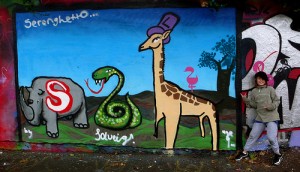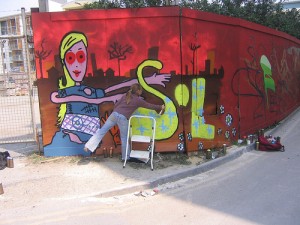 Sol generally creates her pieces legally in the "wastelands" near her home and gained some attention after The Sun in London ran a couple stories on her.  The talented artist can be seen in action doing her first tattoo on a video on The Sun website.
If she is doing this stuff at 9 and 10 I can't wait to see what she is doing in a few more years. My hat's off to you Sol. Keep painting and creating!