I am still like a kid when it comes to snow.  It never really gets old for me.  I measure out my years in terms of the "Blizzard of '79…96…03…" So I am over the top excited about the blizzard of 2010 that is going on outside my doors right now at this very moment.
I will forever be amused, and yes I must admit a tad bit annoyed, by the mind-losing freakout that occurs here in Baltimore whenever there is a forecast for a bit of the white stuff. This time, however, I will give you all a break.
You go right ahead and freak out over the Snowpocalypse of 2010. I believe we have now shot right on past the 24 inches mark so it's almost called for this time around. I however am going to suit up and head out again to take more pics, shovel, and glory in the beautiful snow.
Here are a few pics from this morning. Click on the photos for bigger versions.  Awesome isn't it? 🙂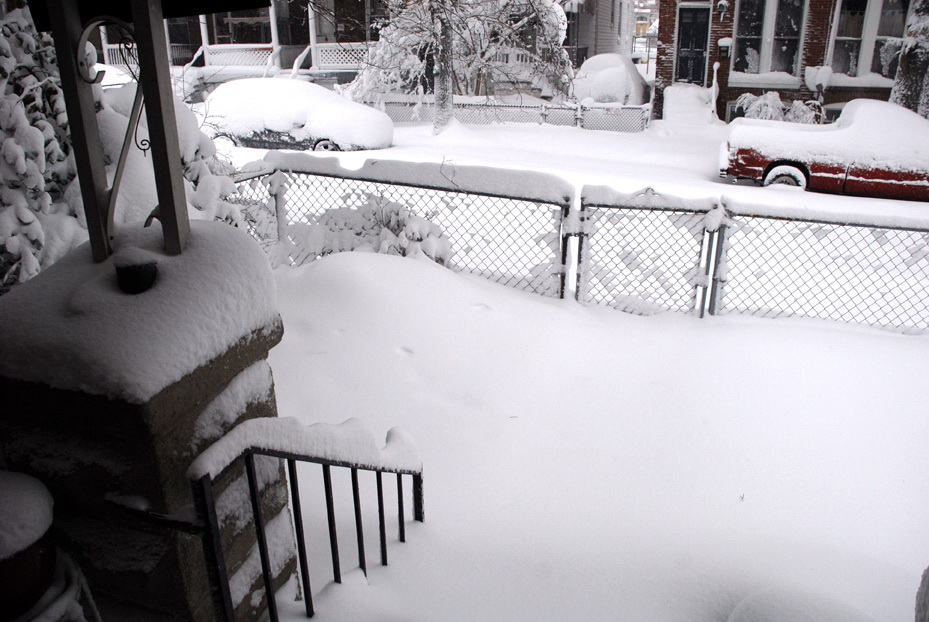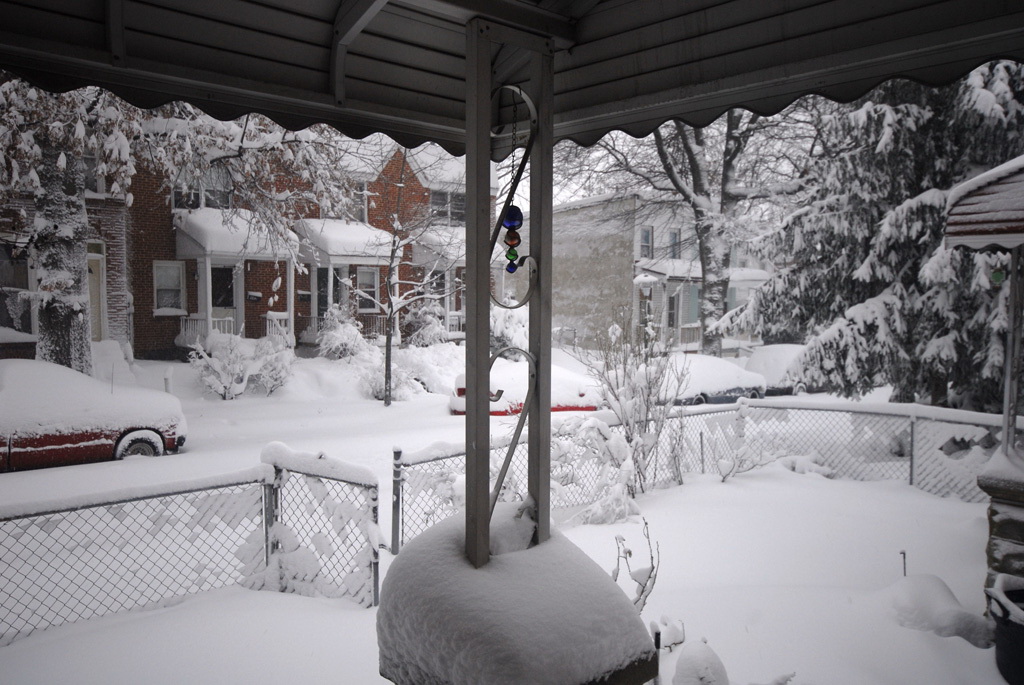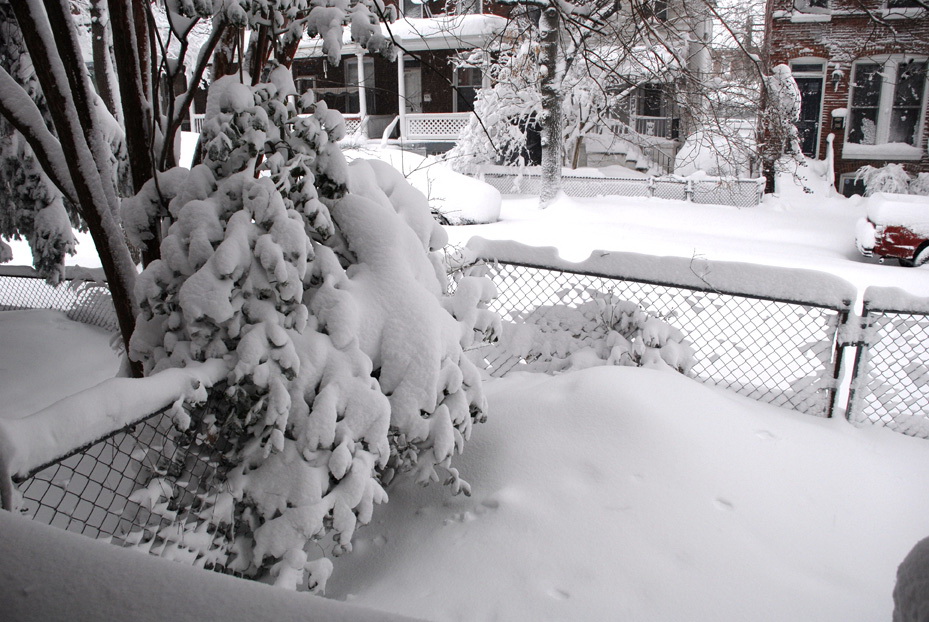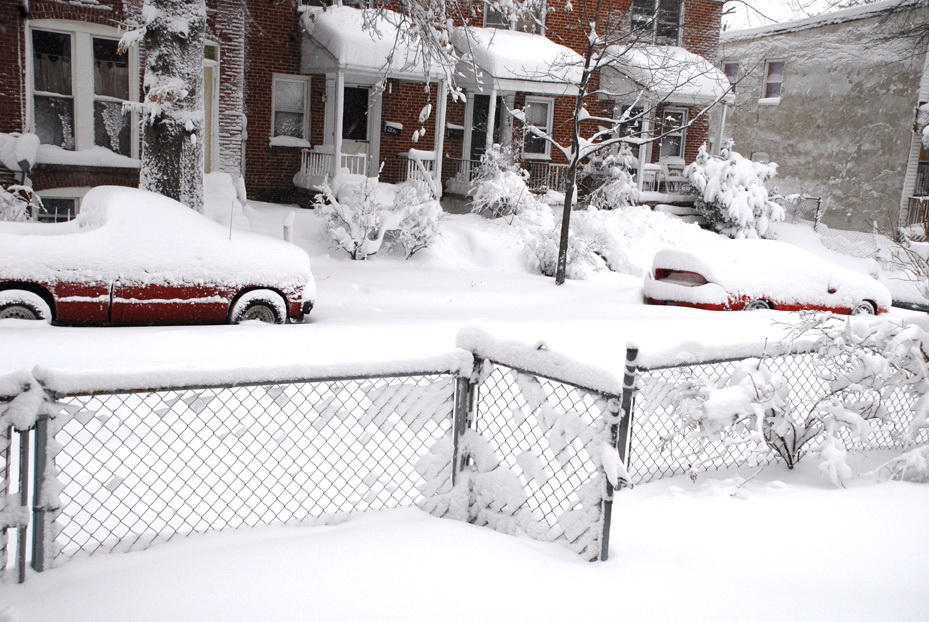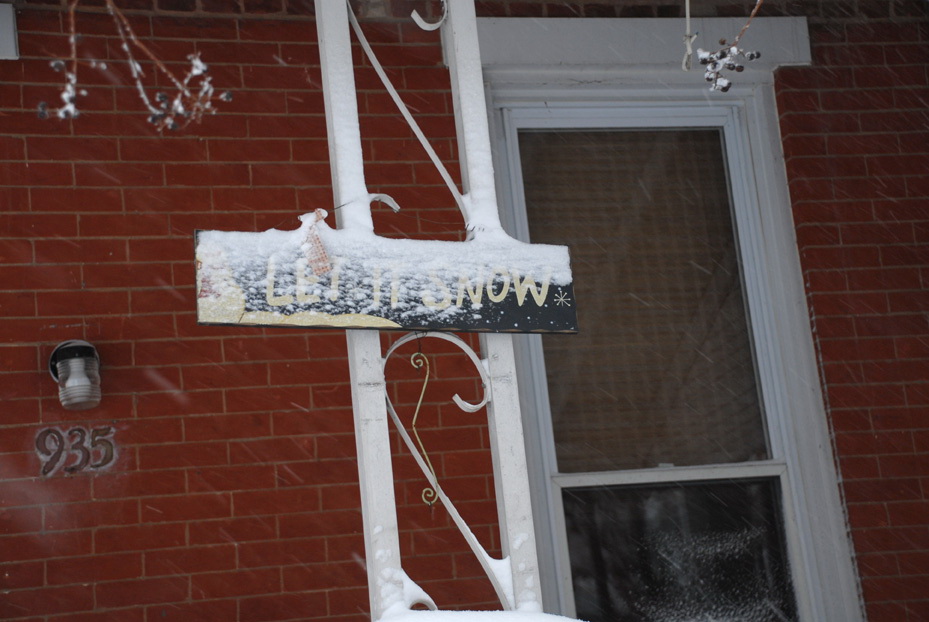 Aw heck yeah…let it snow!! 🙂