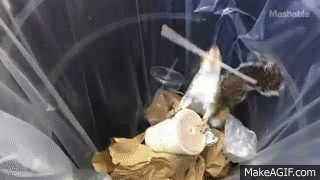 First there was Pizza Rat.
If you haven't seen him yet, where have you BEEN? Click here to catch up.
Pizza Rat even got so full of himself he started his own Twitter account.
Does Pizza Rat lose the crown to Milkshake Squirrel?
But sorry Pizza Rat you've got some pretty strong competition going for the top title of Fast Food Rodent of the Year.
Meet Milkshake Squirrel!