With Valentines Day almost upon us I thought I'd share some fun heart-related things that struck my fancy this morning while browsing Etsy. I am continually amazed by the gathering of talent you can find there.
Warm Legs Warm Heart
First up is Valentines Day Layla Legs by "outofthe boxx" on Etsy.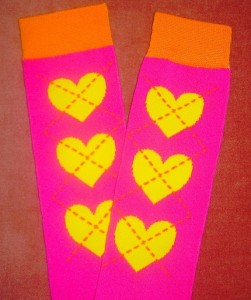 I defy you to not feel some happy when looking at these colorful leg/arm warmers. I love that the hearts are an unconventional yellow.
Elephant Love
I am a total sucker for elephants so a Valentine with an elephant on it is bound to catch my eye.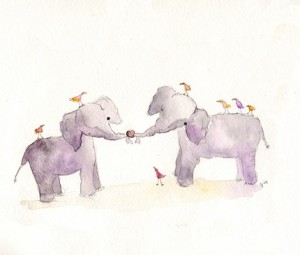 "echarrow" on Etsy made this adorable little card.
Lovebirds
This sweet little lovebirds necklace would make a wonderful "anytime" gift for someone. No need to confine it to Valentines Day.
It's made by "MSmithDesigns" and can be found on Etsy as well.
K-I-S-S-I-N-G
I adore this handpainted glasses by "marywibis"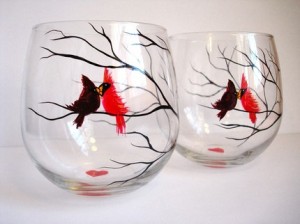 The little hearts painted in the bottom seal the deal for me. So cute.
Nuts About You
This vinyl wall decal made me laugh. I think it would be adorable in a kids room.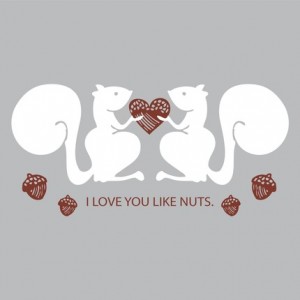 It's made by "vinylfruit" and can be found on Etsy.
There are so many wonderful things to be found on Etsy whether you are looking for a gift for someone or just feel like treating yourself. If you haven't tried the site before please do and support an artist with your purchase.