…you never know what you're going to get. But chances are it's gonna be good.
Today's arrivals…
Desktop Patrol Dalek
Angler Fish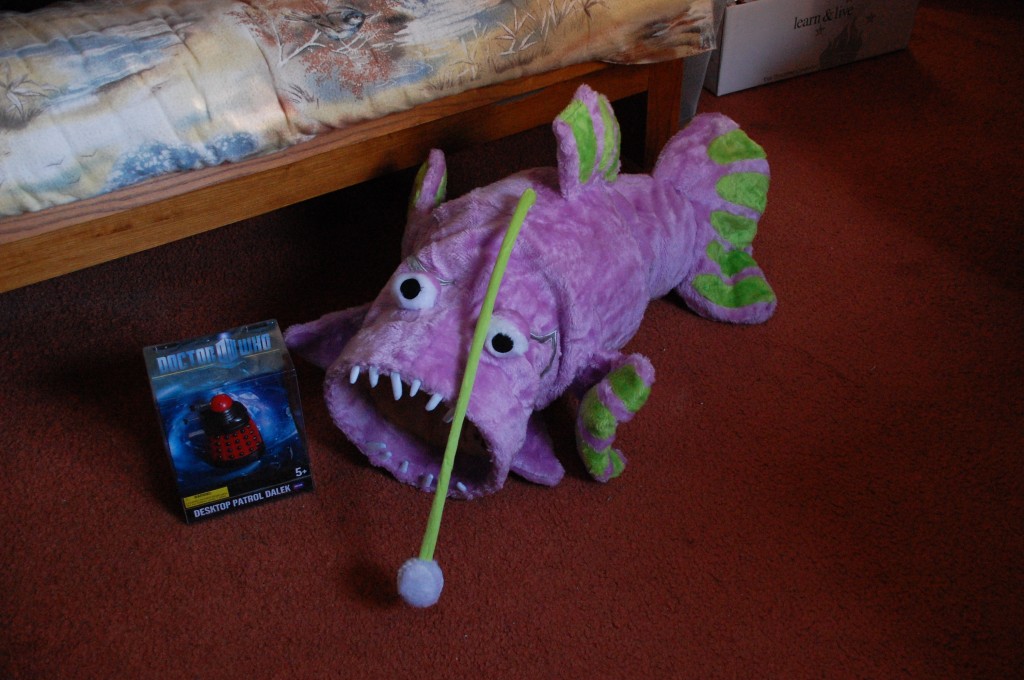 We're loading up the Dalek with batteries now. Preparing for hours…well at least minutes…of fun.
Update: Desktop Patrol Dalek IS as wonderful as expected. Totally worth the wait.
Update to the Update: We now have Dalek VIDEO folks!