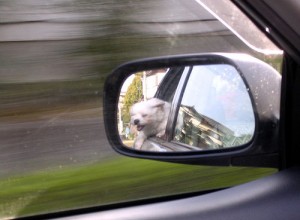 Yes, that's right it's job op time here on SkyBlue-Pink!!
The company I work for is looking for an Associate Creative Manager and the fantastic news is that you don't need to have a lot of experience just a lot of motivation and moxy. (Although if you do have experience we'd of course love to talk to you too!). I modified our internal listing and posted it below.  Take a look and hit me up if you're interested.
Seeking an Associate Creative Manager
We're looking to hire a Creative Manager to lead the production of direct mail and online promotions for two alternative health newsletter franchises based in Baltimore, Maryland. We're having trouble finding the right person, so we've decided to revise that search and instead focus on bringing in a (potentially) less-experienced person that we can mold into a top-notch creative manager/marketer down the road.
In short, the Associate Creative Manager will work with the publications marketing team to create new online and direct mail promotions. This will include doing research to find legal backup, trafficking dm promos through the production process, working with our design team, assigning and editing the work of copywriters and possibly even writing a little copy as well.
We're looking for someone who meets all these criteria:
1. We need someone who is REALLY smart, motivated, confident and has a fantastic attitude. We want a future star. You know what it takes to succeed here — ask yourself if you know someone who fits the bill.
2. The person needs to be interested in a career in marketing (perhaps with a couple years experience but that's not necessarily a requirement) and can write! Words are our business… and this is a role in which the person will work extremely closely with copy and copywriters. An English or Communications degree would be preferable.
3. Being motivated by results is a prerequisite for success in this role. A great Creative Manager (or really, any marketer) will have a healthy dash of competitiveness.
4. See #1 again.
If you or someone you know is looking for an entry-level professional position in which they'll work hard but get a fantastic marketing education (with excellent opportunities for growth) send me a tweet or comment below with your contact info and I'll let you know where to email your cover letter and resume.
[Adorable Joyful Pupster photo courtesy of Naomi Ibuki]