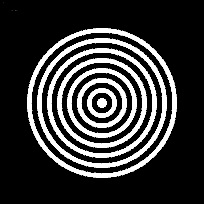 I am not an electronic music aficionado. Fact is I know little about it and the scene surrounding it. But about a year or so ago in my near manic web surfing I ran across a YouTube video that grabbed my attention. It was a remixing of Alice In Wonderland (Disney version).
For obvious reasons I tend to be drawn to Alice in Wonderland related things. But this was more than that. Round about the third watch and listen, not at all normal for me since I have the surfing attention span of a gnat, I realized I had been hyp-NO-tized and I dragged myself away.
I of course favorited it and went back and watched it a few times whenever it simmered up to the surface to rear it's earworm head. At some point the sound on the version I had favorited was switched out to some god awful ear damaging sound and the video slipped out of my consciousness.
Today in my still manic surfing I ran across a blog at Crackunit featuring a couple of "bootleg" videos made by borrowing material from movies. I clicked on the first one Scrumdiddlyumptious and my ear instantly informed me that the same guy was behind this video and the next one in the post as well.
With some half-hearted research on my part I found out that the videos are the work of an electronic music artist from Perth, Australia by the name of Pogo. Pogo has a Facebook page and a MySpace page as well as his YouTube channel.
Perhaps it is because these tracks and videos feature some of my favorite childhood films that I find them so mesmerizing. But whatever it is I love them.
Thanks to CrackUnit for reintroducing me to the Alice video and these wonderful new ones!